A&G
has a 30 years experience in business consultancy and change management. Its management consultancy main proficiency was built in Manufacturing and Services, Finance, Banking and Insurance (FBI) companies. A&G Management Consulting helps organizations to identify problems and opportunities and to draw strategies to enforce promptly changes.
e-Magine
is an innovative consultancy company, focused on DIGITAL INNOVATION to allow businesses to compete in the new economy. E-Magine helps companies reaching a break point with their previous market approach: rethinking strategies, making a competitive difference, optimising internal operational processes.
Fraunhofer
The Fraunhofer Institute for Manufacturing Engineering and Automation IPA research and development projects aim to enhance production processes and make products more cost-effective and environmentally friendly by identifying and exploiting the potential for automation.
Istituto Auxologico Italiano
The Istituto Auxologico Italiano is a non-profit organisation for biomedical research and high specialization hospital treatment. For more than 50 years, Istituto Auxologico Italiano has made studying the complexity of an illness its point of election and is now included in the small network of Biomedical Institutes (IRCCS) of excellence organized by the Ministry of Health – there are only 45 such Institutes in Italy.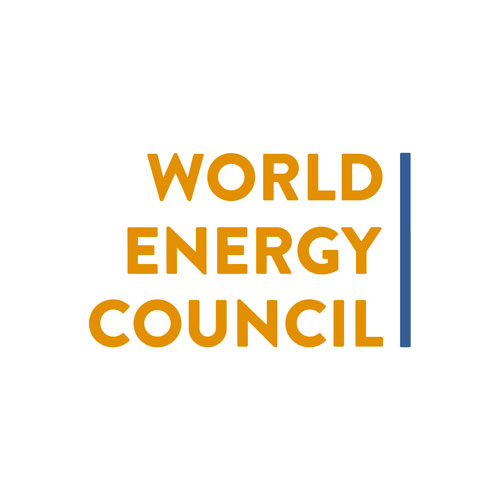 World Energy Council
Illogic is World Energy Council (WEC) member, the world's principal network of energy leaders and practitioners.
The WEC brings together all of the world's economic areas, every kind of energy ranging from renewables to fossil fuels, and every kind of organisation.
Sant'Anna
We collaborate with the Istituto Superiore Sant'Anna in Pisa, particularly by sharing our experience in digital innovation with MAIN's (Management, Innovation and Services Engineering) Master students.
Mimos
Is a national association which collects industry spokesmen, research centers, universities and professionals, around the matter of SIMULATION and related technologies. Learn more
Eurovr
Illogic is member of the Europe's largest network of VR, AR and MR (Mixed Reality). Platforms, publications and events to meet, discuss and promote topics related to VR/AR technologies.
Mesap
We are associated to the Pole for Mechatronic Innovation to provide projects according to the market's requirements. We've developed various projects in the range of the Pole's initiatives. Discover
Ospedale Bambin Gesù
The Ospedale Bambino Gesù in Rome is one of the prominent excellence in pediatric cares, in Italy and Europe.
Fabbrica Intelligente
Fabbrica Intelligente is a technological cluster made of enterprises, istitutions, associations and research organisms working o the ehnancement of manufacturer industry. Illogic is part of the project underlaying the cluster, acting with Virtual Reality development.
Virtual Dimension Center
The Virtual Dimension Center (VDC) is Germany's leading Competence Network for Virtual Engineering. Technology suppliers, service providers, users, research institutions and multipliers work together in the VDC network along the entire value chain of Virtual Engineering at the themes 3D simulation, 3D visualization, product lifecycle management and virtual reality.
Augmented Reality for Enterprise Alliance
The Augmented Reality for Enterprise Alliance (AREA) is the only global non-profit, member-based organization dedicated to widespread adoption of interoperable AR-enabled enterprise systems. The mission of the AREA is to help companies in all parts of the ecosystem to achieve greater operational efficiency through the smooth introduction and widespread adoption of interoperable AR-assisted enterprise systems.
Russian Agency for Strategic Initiatives
ASI enables people who care about the future of the country, to implement strategic projects in business, social sphere, human resources system and vocational education and training.
Together with leading business associations, we launched National rating of investment climate in Russian regions in pilot mode.
Accenture
Accenture solves our clients' toughest challenges by providing unmatched services in strategy, consulting, digital, technology and operations. We partner with more than three-quarters of the Fortune Global 500, driving innovation to improve the way the world works and lives. With expertise across more than 40 industries and all business functions, we deliver transformational outcomes for a demanding new digital world.
Competence Industry Manufacturing 4.0
Il centro di competenza Competence Industry Manufacturing 4.0 (CIM4.0) intende essere un supporto strategico e operativo per le imprese manifatturiere orientate alla digitalizzazione dei processi industriali nell'ottica dell'Industria 4.0 (dalla progettazione alla produzione, dall'R&D alla Supply chain, dalla sicurezza alla Blockchain).